Insured Home Maintenance Company In Barrie
Being a homeowner comes with its great share of responsibilities. Your beautiful house needs constant care and attention to ensure that it stays that way for a long time. With that said, home maintenance is not as easy as it may seem at a glance. Little things add up, and you may find yourself unable to run all the necessary steps to keep your home in check.
Don't beat yourself up, though! It's understandable that after a busy day at work, you have very little time and energy left to work even more. That's what Simcoe County Handyman is here for!
We offer a wide assortment of home maintenance services to Barrie residents and businesses. No matter whether you require bathroom tiling repair or kitchen faucet replacement – we are skilled and equipped to provide you with quick and affordable service.
The Importance Of Getting Home Maintenance Services On A Regular Basis
We offer a wide assortment of home maintenance services to Barrie residents and businesses. No matter whether you require bathroom tiling repair or kitchen faucet replacement – we are skilled and equipped to provide you with quick and affordable service.
One of the most hazardous consequences of delayed house maintenance is safety risks. For instance, if you have damaged windows or doors at your property, it makes your home an easy target for intruders.
That's not even the worst safety issue you may face. Fires and CO leaks can also be caused by improper home maintenance. Did you know that clogged dryer vents may be a source for a fire to flare up? Dryer vents are the root of thousands of fires annually, not to mention millions of dollars in property damage and injuries.
Even if you're lucky enough to avoid these safety risks, failing to do home maintenance promptly will decrease the value of your home over time. What's more, ignoring the damage for too long will only make your issues worse, resulting in costly repairs and replacements.
So make sure you stay on top of your house maintenance needs. In fact, having a seasonal house maintenance checklist may help you get everything done on time.
Our House Maintenance Services
Simcoe County Handyman takes pride in having a team of industry professionals that can tackle any home maintenance task you may have. Here are some of the common house maintenance services that Barrie residents request from us:
Kitchen maintenance
With all the cooking, cleaning, and family gatherings, experiencing wear and tear in the kitchen is unavoidable. Whether you're dealing with a leaky faucet or a broken cabinet door, our home improvement pros can take care of it. What's more, we can also help you with replacing pieces that are beyond repair and provide you with hassle-free installation.
Bathroom maintenance
Needless to say that with all the extensive use and high humidity, we definitely use and abuse our bathrooms. Because of this, regular bathroom maintenance is essential. Don't put up with broken tiles, a malfunctioning shower head, or a leaky toilet – contact Simcoe County Handyman for a quick and affordable solution!
Garage maintenance
If your garage is filled with all kinds of stuff, where you can barely fit your car, or the garage door hasn't functioned properly for longer than you can remember, then we need to talk! Simcoe County Handyman can help you get rid of all the clutter and install storage units, as well as repair any damage in your garage. After our visit, taking a walk in your garage will become more satisfying than ever before.
Outdoor maintenance
Home maintenance is not just limited to the interior. In fact, outdoor maintenance is the most demanding part of house maintenance. To ensure that seasonal changes or wear and tear don't ruin your beautiful home from outside, put Simcoe County Handyman on the job. The outdoor home maintenance tasks that we can run for you include:
Deck maintenance;
Fence maintenance;
Gutter cleaning; 
Power washing (pressure washing);
Repainting.
Our outdoor maintenance assistance has been tried and tested by Barrie residents. We have a great reputation for keeping locals' exterior and landscaping in a tip-top condition, and we can do it for you too!
Why Choose Simcoe County Handyman?
There is no shortage of home improvement companies on the market today, making it a bit hard to choose between. Regardless of that, here at Simcoe County Handyman we firmly believe that our services have no competition and here is why:
Straightforward & Honest Approach – We believe that one of the best qualities of our assistance is our attitude towards the customers. When we arrive at your location and inspect the setting, we are always straightforward and set realistic expectations.
Quality At The Best Value – Regardless of the high service quality, we keep our rates low. We believe that everyone should have access to affordable home maintenance service and are happy to provide you with it. 
Quick Job Done Right – Simcoe County Handyman values your time and guarantees never to waste it. Our expertise and skill set allow us to do our job fast without compromising the quality of the service. We will complete your home maintenance within the agreed-upon time so you can carry on with your busy life.   
Contact Your Local Home Maintenance Company
Are you looking for a Barrie home maintenance company to bring back the initial glory to your house? Simcoe County Handyman is at your service. Our expert handymen are always ready and equipped to come out to your location and take care of home maintenance and improvement projects of any scale. 
Requesting our service is extremely simple. Do you see a fill-out estimate form? Great. Just input your contact information along with details of your requirements. We'd appreciate it if you take the time to provide us with specifics so that we can get back to you with accurate estimates. 
Once you submit the request, our team will analyze it and contact you to discuss the further details of your home improvement needs.
Home Maintenance Services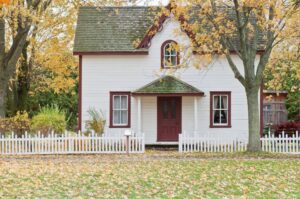 Enjoy a better home today. Whether you need an urgent repair or replacement work, Home Maintenance Services is always available. Licensed & Insured. Professional and Friendly Services.
Service Type: Home Maintenance Services