general contractor in Barrie
No matter whether you are constructing a new building, remodeling, or renovating your property, it requires superior management and organizational skills. In addition, the construction consists of many versatile parts, which need a top-notch service provider. So it is essential that you hire a general contractor with experience, tools, and an eye for detail. 
If you are looking for a general contractor in Barrie, Simcoe County Handyman is at your service. Our general contractors are qualified and equipped to take care of your construction needs, no matter how big or small.  
What is the role of a general contractor?
Imagine you need to remodel your kitchen or renovate your commercial building. Regardless of the scale, each construction project needs correct planning and monitoring. Doing this all by yourself can be a burden too heavy to carry. Why? Because you'll have to be on top of budgeting, bringing in labor, providing equipment, and ensuring that everything goes according to the plan. 
When this scenario is too stressful to even imagine, general contractors come in. Hiring a general contractor means that you will have a dedicated professional who will plan, manage, and execute your project, without you being too involved. 
Having an expert general contractor on the job will bring you a sense of assurance and peace of mind. Even if you don't have enough time and energy to oversee the construction, you'll know that there is a person who does it for you and informs you about the details.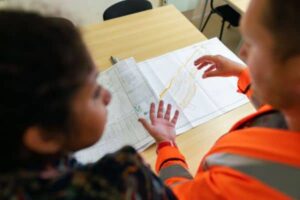 How To Choose Local General Contractors Near Me?
There are several qualities an ideal local general contractor should have. These include but are not limited to:
A Full-Package of Services 
A general contractor is a multiskilled professional that is able to tackle different parts of your project equally successfully. Therefore, when you're choosing a service provider company, you need to make sure that they are working with professionals who specialize in various fields. 
After all, the purpose of general contractor services is to allow a customer to get what they are looking for without hiring and coordinating labor from several companies. 
Tailored Approach 
When you decide to start a construction project, you have certain ideas in mind, and the general contractor should be able to realize them. So being an experienced contractor is not enough. It is equally essential to be able to provide customers with custom designs and tailor-made solutions. 
Simcoe County Handyman goes above and beyond to make sure that our assistance exceeds your expectations. We take the time to listen to you and customize our general contractor services to your unique needs. 
Loyalty To Deadlines 
For many Barrie locals, hiring general contractors is associated with a neverending construction process. Again, general construction incorporates many different individual services. If the project is not well-planned and oriented, it will definitely take a while till completion. 
One of the distinct characteristics of Simcoe County Handyman's team of general contractors is the ability to manage and coordinate various tasks simultaneously. Before starting the project, we plan the process in detail while consulting with you at every step of the way. What's more, we will provide you with the exact ETA of completion and, most importantly, stick with it. We respect your time and do everything in our power to finish your project in a timely manner. 
Respect Your Budget 
General contractors should be on top of every part of your project, including budgeting. The professional you hire for the job need to consider your budget limits and ensure that the whole cost does not exceed that. 
Simcoe County Handyman ensures that our general construction service provides you with cost-efficient solutions. We bring in the subcontractors and help you pick out quality materials that don't break the bank. What's more, with us you know how much you will have to pay in advance. If anything comes up during construction that requires additional expenses, we make sure to leave the decision up to you. 
Do You Have a General Contractor in Barrie?
If you live in and around the Barrie area, that means that Simcoe County Handyman can reach you! We work with one of the best general contractors in the Barrie. Therefore, when you sign up for our assistance, you are guaranteed to receive professional service. 
We take pride in providing local Barrie residents with fast, affordable, and hassle-free general construction assistance.
How To Hire Simcoe County Handyman's General Contractors Near Me
If you want to hire our general contractors for your remodeling, renovation, or construction, simply fill out the estimate form! All we need are your contact information and details about your project. Once you submit your request, we will oversee it promptly and get back to you. 
Simcoe County Handyman believes in transparent and personal communication with clients, which allows us to guarantee second to none customer experience. In case you have any questions before requesting our assistance, feel free to reach out to us! We will happily answer all your queries regarding our general contractor services.
General Contractor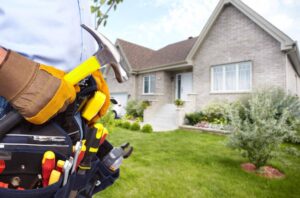 Our handymen handle your job from start to finish. Excellent Installation. Great Customer Service. Attention to Detail. Accommodating. Quick. Our General Contractor services can help you!
Service Type: General Contractor